NJ WEB DESIGN and SEO
Is your website moving your business forward?
Does it reach new customers? Does it generate leads and sales?
Did you know that over 95% of websites fall surprising short of meeting the smallest of sales goals?
For the past 20 years, worldwideRiches has helped companies like yours, exceed its goals. Through the process of developing hundreds of successful business websites, we have gained a unique perspective of your website's monetary potential and have developed the expertise to deliver. How does worldwideRiches create value for its clients?
Best in Class SEO + Engaging Web Design
SALES UP 33.5%!
With so many options and so much misinformation about the true benefits of a website, I was skeptical about how much a website could affect my company's sales. Thankfully, putting the website in the right hands has made all the difference. In fact, since worldwideRiches created and launched our new website, our sales have increased 33.5%!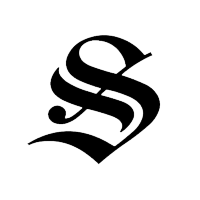 Carmine Santarella, Owner
Santarella Masonry

1. SEO = Reach New Customers
Reaching your target audience is the most important factor for your site's success. It's no secret that having a great website and an ineffective Digital Marketing Strategy to drive traffic from Google, Facebook, Yahoo and Bing dramatically lessens your site's effectiveness and value.
2. Website Design = Generate More Sales
Once your target audience arrives at your site, it is so important to convert them into a sale or lead. Today's web design requires a deep understanding of engagement, trust, business knowledge and "successful" sales conversion techniques.
How does your site measure up?
Does your site convert visitors into customers? Does your site convey trustworthiness? Can potential customers easily find your business in Google? Is your site professional with an obvious marketing message and call to action?
If you can not answer "yes" to all of the above questions, your website is NOT realizing its FULL MONETARY POTENTIAL.
Why Does the worldwideRiches Process Succeed Every Time?
Twenty years ago, worldwideRiches recognized the important roles Google's search engine ranking factors and engaging web design play in a website's success. Over those years, worldwideRiches has developed and fine-tuned it's design process to incorporates Google's search algorithm ranking factors up front in the site's design, analysis and construction phases. Adding in our "time-tested" sales conversion techniques ensures your website is optimally ranked and visitors become customers.
EXPERIENCE MATTERS. Get Your "BLUEPRINT for SUCCESS"...
20 years of developing successful websites has taught us what works, what doesn't work, and we can identify the issues holding back your site from reaching its full potential. Start attaining your business goals today by taking the first step with your FREE Website Audit ($295 Value).
* The Website Audit analyzes your website's deficiencies and uncovers missed opportunities.
CLIENT SUCCESS
Listen to what your fellow New Jersey business owners have to say about how our services have grown their businesses.
Get Found!

SEO
Identifying the key factor of getting found over 20 years ago, we quickly realized web site success begins and ends with potential customers being able to find your business in GOOGLE, YAHOO and BING.
Cranford Electrical Contractors and NJ Property Surveyors are just two examples of how getting found can dramatically increase sales leads.
Learn More SEO
Generate Leads!

WEB DESIGN
5 seconds is all it takes to leave your site and visit your competitor's site. We get it. Our holistic approach combines an understanding of your business, its goals, SEO, design, construction, hosting and support ensuring your business' website presence is focused, cohesive and successful.
Learn More WEB DESIGN
Your Success!

Longest Established
Web Design Company
Since 1996, worldwideRiches has been living and breathing web site design and search engine optimization. Listening and focusing on our clients' needs, we have been creating strategic plans that deliver as promised. It's our clients' success, not our own, that has led worldwideRiches to become...
NJ's Longest Established Web Design Firm.
Learn More About The NJ WEB DESIGN COMPANY
Move Your Business Forward
Recognized as one of the top Web Design and SEO firms in New Jersey, worldwideRiches has built its reputation on its ability to help companies attain their websites' full monetary potential.
Missed Opportunities?
Start attaining your business goals today by taking the first step to increasing your sales with your FREE Website Audit ($295 Value). Give us a call us at 908-709-1601.