What is SEO?
...and what is the the huge difference between doing SEO and having "High-Performance" Search Engine Optimization.
Get More Customers Finding your Website
WHY I CHOSE worldwideRiches...
"After shopping several SEO companies, we decided on worldwideRiches. I was extremely pleased with Rich Stivala's personal attention, up front approach and top notch service at a reasonable price. Rich did a great job of explaining his team's holistic approach to web design and SEO and the RESULTS HAVE BEEN PHENOMENAL!"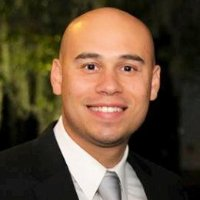 Jarrett Schreck, Partner
Schreck Law Firm

SEO (Search Engine Optimization) is about GETTING YOUR WEBSITE FOUND in Google, Yahoo and Bing. The best SEO incorporates a combination of analysis, strategies, techniques and tactics to get your website maximum visibility in the search engines.
TOP OF GOOGLE
Did you know that the top 5 listings in Google account for 70% of the all the clicks and traffic1?
What Would a 2x, 4x or 6x Increase in Web Traffic and Leads Mean to Your Business?
As business owners, we understand the economic importance of having potential customers find your business at the time they are seeking to purchase your product or service.
For the past 20 years, through trial and error and a relentless pursuit of growing our business, we have mastered the science of get businesses to the TOP of Google.
Today, we help businesses by driving more customers to their websites through our "High-performance" SEO strategies.
Introducing Our "HIGH-PERFORMANCE" SEO
Everyone recognizes that if a potential customers cannot find your business in Google, Bing and Yahoo at the time a purchase is being considered, the value of your company's website is greatly diminished.
HIGHER RANKING & HIGHER RETURNS
To get your site to rank highly in Google for your keywords, our SEO program incorporates high quality analysis with proven strategies, techniques and tactics. Using the worldwideRiches proven SEO BLUE PRINT, your website will follow our proprietary, time-tested process ensuring your website maximizes the number of potential customers finding it at the top of Google for your main keywords.
Transcending Typical SEO
If fact, using our "High-performance" SEO strategies, you too will have more potential clients knocking at your door.