How To Get
Google Reviews
Why It's
So Important to Get Reviews
Trust + Google Rankings = More Leads, More Sales
Online reviews are an instrumental way to get potential clients to your website.
Build Auhtority
Becuase reviews provide proof of your business' trustworthiness and reputation, they greatly impact the authoritativeness of your website.
More Website Visitors
Click-through-rate is the percentage of people who see your website listing in Google and click on your listing to visit your site. Good reviews make your business more appealing to consumers, and therefore increase your site's click-through-rate, generating more traffic to your website.
A higher click-through-rate increases your site's traffic and Google auhtority, ulitmately causing your website to rank higher than your competitors' sites. Since consumers value the opinion of reviewers, they are instrumental in driving leads and sales.
Having the world's greatest marketing campaign is worthless if you have poor reviews.
Do Good Reviews Affect Sales?

Yes
[ Learn More ]
Do Good Reviews Affect Rankings?
Yes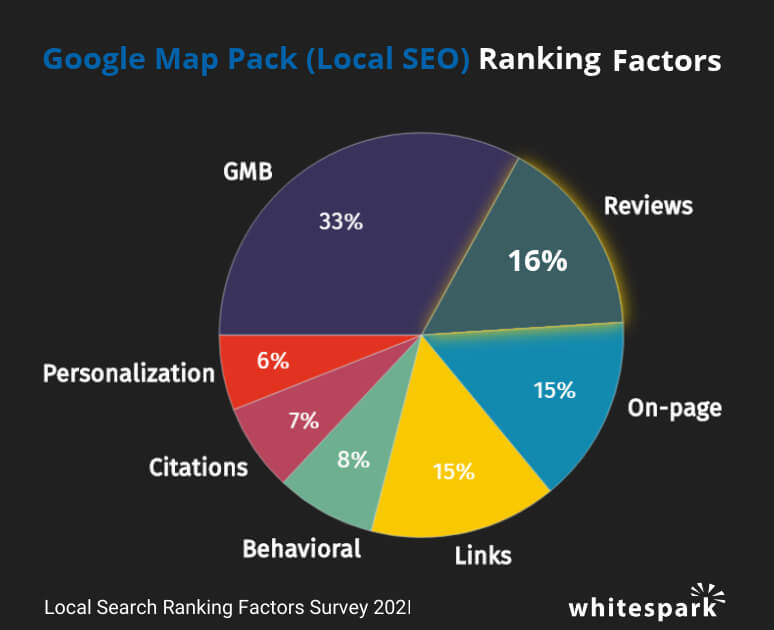 Reviews are an important Google Local Ranking Factor
[ Learn More ]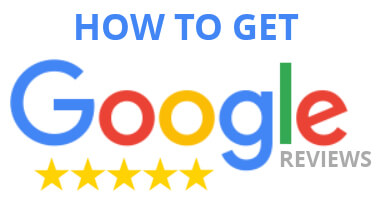 How To
Get Reviews
Reviews are critical to building consumer trust and gaining business over your competition. This means you should focus on garnering a large quantity of good reviews. It's also important to note that having a large amount of positive reviews will negate the impact of a small amount of negative reviews. But how do you encourage consumers to take time out of their busy day to leave a positive review? While it may seem like a daunting task, there are many ways to incentivize people to leave reviews without incurring a huge cost. Here is a comprehensive lists of results-driven methods:
Simply Ask!

While this may seem painfully obvious, many business owners underestimate its effectiveness. It turns out that consumers are more willing to leave reviews than you may think. This is largely due to the fact that they appreciate when others consumers leave reviews and are happy to return the favor. They're also happy to help out small businesses in their neighborhood - especially if they're invested in having them stick around. The best way to go about this is by asking your customer in person. This personal approach is any easy way to highlight how much you would appreciate them taking their time to help out your business. When using this method, it's important to follow up via text message, phone call, or email with a link for them to follow. When dealing with online business, you can ask for reviews after the consumer has completed the transaction. This can be done via text message, phone call, or email. In the absence of a physical interaction, be sure to note how much you appreciate their business and time. [ Grab our Free Ask for a Review Email Templates ]

Distribute Physical Business Cards

Unfortunately, simply asking customers to leave reviews may not always be enough. Distributing small cards requesting reviews are a great way to encourage feedback after a product or service is delivered. Depending on your business, you can include cards in your packaging or hand out cards after completing a service. The card may read something along the lines of:

"We want to hear your feedback!"
"Did you enjoy your experinece with our service?"

Cards are also a great reminder for customers to follow through.

Online Chats

If your website has an online chat feature, it can be a great tool to request reviews and receive instant feedback. This method allows the request to literally pop up in the consumers' face. It also makes leaving the review seem simple and effortless. Many chats can also support in-chat surveys so that consumers can complete the chat right then and there without even going to another landing page.

Bribes: Offer Incentives or Discounts to Customers

Incentives are another great way to encourage customers to leave reviews and come back again. In this regard, such incentives are effective in driving both new and repeat business. Incentives can be in the form of gift cards, coupons, or discounts on future purchases. It's crucial to be clear in your messaging so that customers are instantly made clear of what they'll receive.

Future Discounts

Many businesses will offer "$10 dollars toward your next service" or "20% off your next purchase." It's important to note that this practice is not in accordance with the rules of some review platforms, such as Google.

PRO TIP:

Charitable Donations

However, these platforms do permit incentives that benefit charities or nonprofits. For example, you can advertise that you'll donate to a local charity every time someone leaves a review
PRO TIP:

How To Make It

Easy for Customers

to Leave Reviews
Give Customers a
Direct Link To Leave A Review

for your Company

To make your life, as well as your potential reviewers, you can provide a link directly to the page to leave a review. It's simple to aquire this link. Simply login to your Googlge My Business (GMB) Account, select your buisness, and click the "Share a Review" form button. Then copy and paste this link into an email, social post, or website.

PRO TIP: Google prefers you to have a G-mail account to authenticate that the reviewer is a real person. If your reviewer does not a G-mail account, there is a work around for non-Gmail accounts (unfortunately, it is a couple extra steps), click here.

(By the way, here's the link to grab our free Ask for a Review Email Templates again.)