NJ WEB DESIGN and SEO SERVICES
SALES UP 33.5%!
"With so many options and so much misinformation about the true benefits of a website, I was skeptical about how much a website could affect my company's sales. Thankfully, putting the website in the right hands has made all the difference. In fact, since worldwideRiches created and launched our new website, our sales have increased 33.5%!"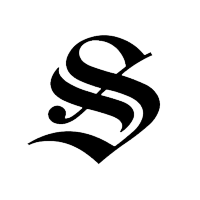 Carmine Santarella, Owner
Santarella Masonry

Are You Getting Your Customers' Attention?
The fact is that 85% of all websites fail to maximize their sales potential because they can't be found at the top of Google, ignore fundamental marketing principles and lack "proven" website conversion practices.
As business owners, we "truly" understand the economic importance your website has on your bottom line. More specifically, how it's SEO (and local SEO) and website design impact the number of leads and sales it generates.
From a SEO perspective, it's the value of having potential customers find your business at the time they are seeking to purchase your product or service
From a WEB DESIGN perspective, it's the importance of converting the "maximum" number of web visitors into leads and customers
It's out of this need that we created our web solution which is "proven" to increase web traffic and leads.
Making the Phone Ring has Never Been Easier
Introducing our High-performance SEO and High-converting Web Design
Over the past 20 years, through trial and error and a relentless pursuit of higher Google rankings and higher conversion rates, we have mastered the science of getting websites to the top of Google and turning more visitors into customers.
We have helped hundreds of companies like yours, maximize their website's potential. It's this experience of developing hundreds of successful business websites and our relentless dedication to fine-tuning our proven processes that we have not only gained a unique perspective of your website's monetary potential, but also how to deliver maximum results.