Converting the Most Visitors into Customers
IMMEDIATE RESULTS!
"We used worldwideRiches to design our new website and it was a GREAT experience. Rich and his team were easy to get in touch with, effectively communicated all aspect of SEO and the website design process, so we felt confident that we were getting the best possible outcome. We started to see results as soon as our website was live, even before all the pages were complete. We are thrilled with the results and look forward to continuing to work with Rich and his team."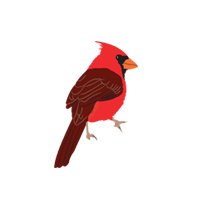 John and Rachel, Owners
Cardinal Landscaping

...and why High-converting Website Design is so important to your bottom line!
Creating a website that looks beautiful is not the end goal. The end goal is to turn the most website visitors into customers.
Are You Getting Your Customers' Attention?
The Failure to Convert
The fact is 85% of all websites fail to maximize their sales potential because they ignore fundamental marketing principles and lack "proven" website conversion practices.
Getting More Leads and Sales
Websites that maximize lead generation and sales opportunities employ expert SEO, creative marketing, engaging web design, appealing and action oriented content, proven conversion techniques, and competent technical skills.
As business owners, we understand the economic importance of converting the most web visitors into customers. Over the past 20 years, through trial and error and a relentless pursuit of higher conversion rates, we have mastered the science of turning more visitors into customers.
Transcending Typical Website Design
Using our "high-converting" web and landing page design services and strategies, you too can turn more web visitors into customers.
Top Web Design Company in New Jersey
Maximize Your Website's Sales Potential
By focusing on high conversion rates, innovative design, quality, and client success, worldwideRiches has established itself as the leader in Web Design. If you are a local or small business and want to improve your website's ability to generate more leads and sales, don't miss this opportunity for a FREE WEBSITE AUDIT ($295 Value). During our consultation, you will discover how our design techniques will generate more business for your company.
---
Website Design Reviews
Built On Client Success
Generating Traffic & Increasing Sales
Listen to what your fellow New Jersey and New York business owners have to say about how our HIGH PERFORMANCE SEO and HIGH CONVERTING CUSTOM WEBSITE and LANDING PAGE DESIGN SERVICES have grown their businesses.
worldwideRiches Website Design and SEO

-

Rated

5

/5 based on

24

customer reviews

.
A SALES MACHINE!

The website worldwideRiches designed for our company, Roto-rooter Plumbing, has not only positively affected our business's bottom line, but it has forced us to deploy another truck to keep up with all the additional calls.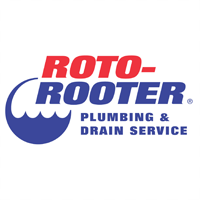 Chris Woodash, Owner
Roto-rooter Plumbing Service
Plainfield, NJ 07060

WHY WE USE worldwideRiches...

We have been with Rich and his superb team at worldwideRiches for over 20 years. They are experts at web design and attracting new customers to our website, which has expanded greatly with new products every year. Not only is Rich a great listener, but Rich is a creative thinker offering us great design ideas and a plan to make it happen. We are so lucky to have found him!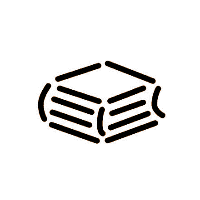 Kay Williams, CEO
Calliope Press Publishing Company
Manhattan, NYC 01020

---
Need More Business?
Turn More Of Your Visitors Into Customers
Websites are your 2018 store front. It costs you nothing to have a conversation with New Jersey's web design leader and find out how your website can convert more visitors into customers. Give us call at 908-709-1601 or email us and put our 20 years of client success to work on your project.