Support > Email Setup > LW Server
SERVER: LW
SECURE SETTINGS (Recommended)
POP3 Secure (SSL)
995
yourdomainname.com
IMAP Secure (SSL)
993
yourdomainname.com
OUTGOING Secure (SSL)
587
host.worldwideriches.com
INSECURE SETTINGS (Not Recommended)
POP3 Insecure
110
yourdomainname.com
IMAP Insecure
143
yourdomainname.com
OUTGOING Insecure
587
yourdomainname.com
Select Device
Email Setup: iPhone
Go To Settings
Go To Passwords and Accounts
Under Accounts - Select Add Account
Select Other
Select Add Mail Account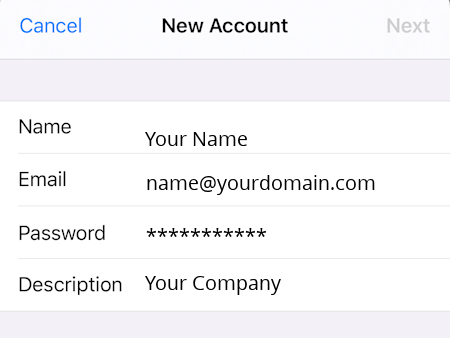 Next
Select POP or IMAP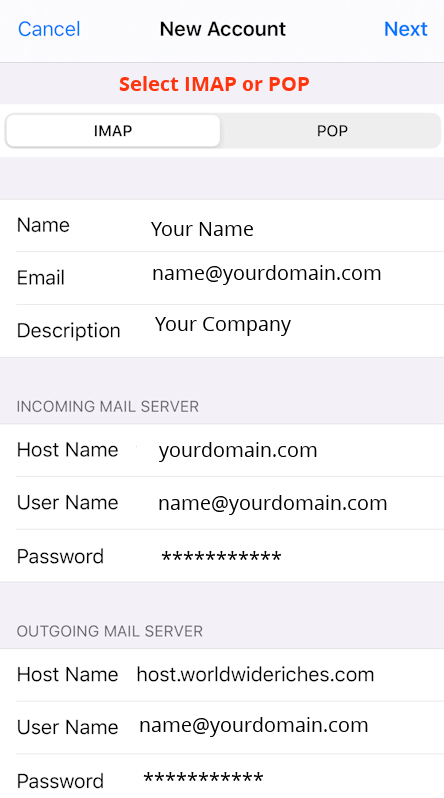 Next
Save
Email Setup: Microsoft Outlook
Go To File
Select Add Account
Enter Email Address, Click Connect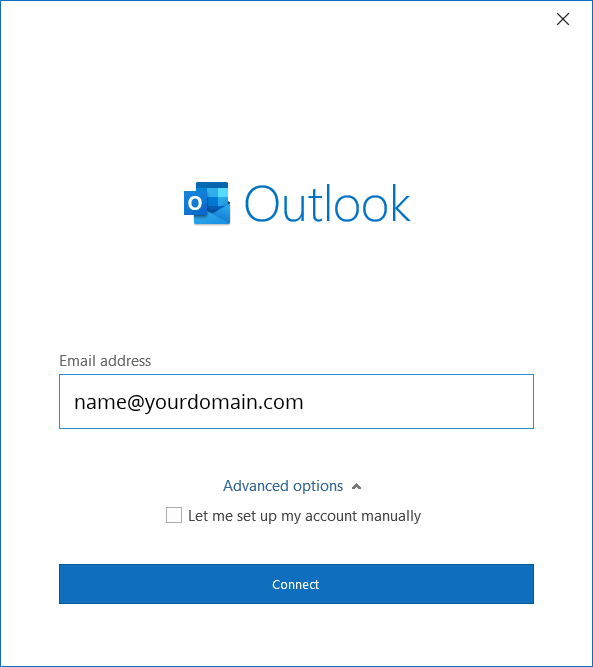 Select POP or IMAP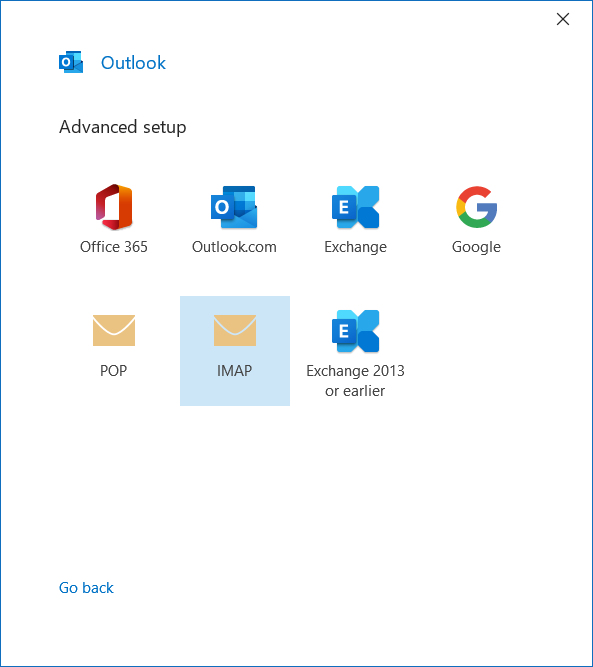 Enter E Server Information (POP Port: 995 / IMAP Port: 993)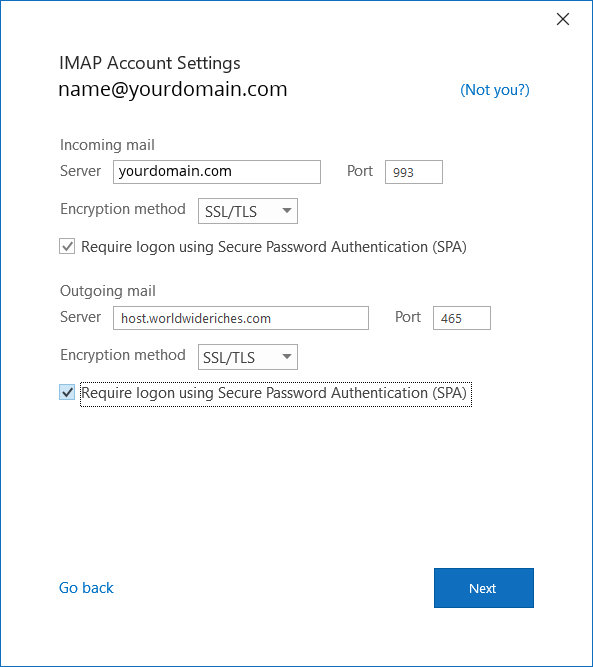 Enter Email / Server Information
Click Next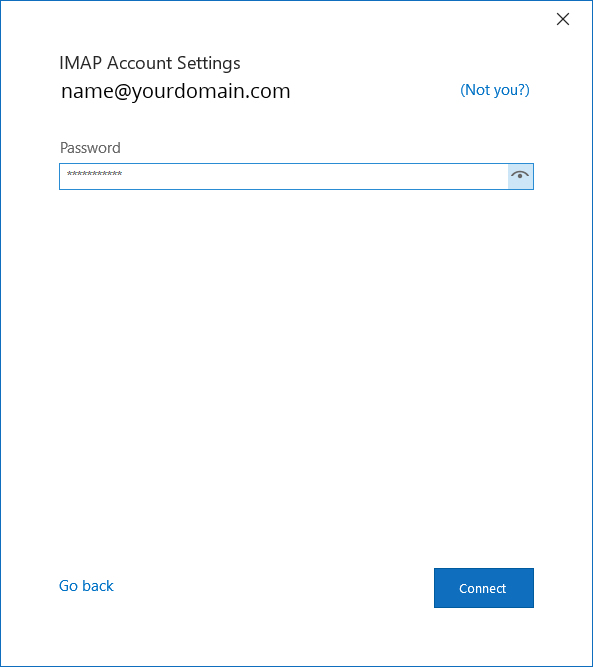 Enter Password, Click Connect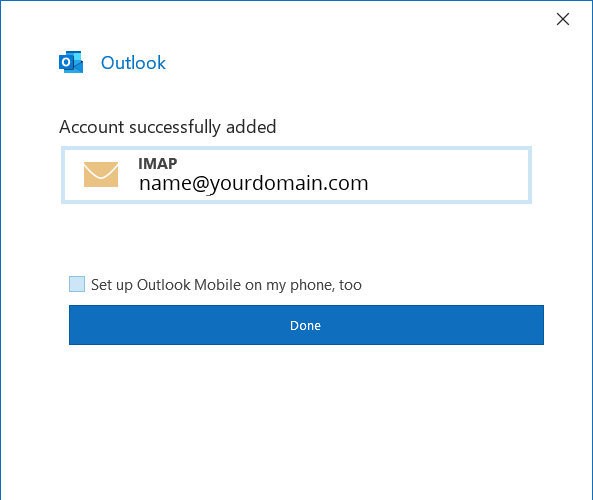 Click Done
Congratulations!
Email Setup: Gmail
Warning: Gmail only allows setup as a POP Account. If your other devices are setup as IMAP accounts, you may miss email messages)
Login into GMail, Go to Settings, Go to Accounts and Import, Select Add a Mail Account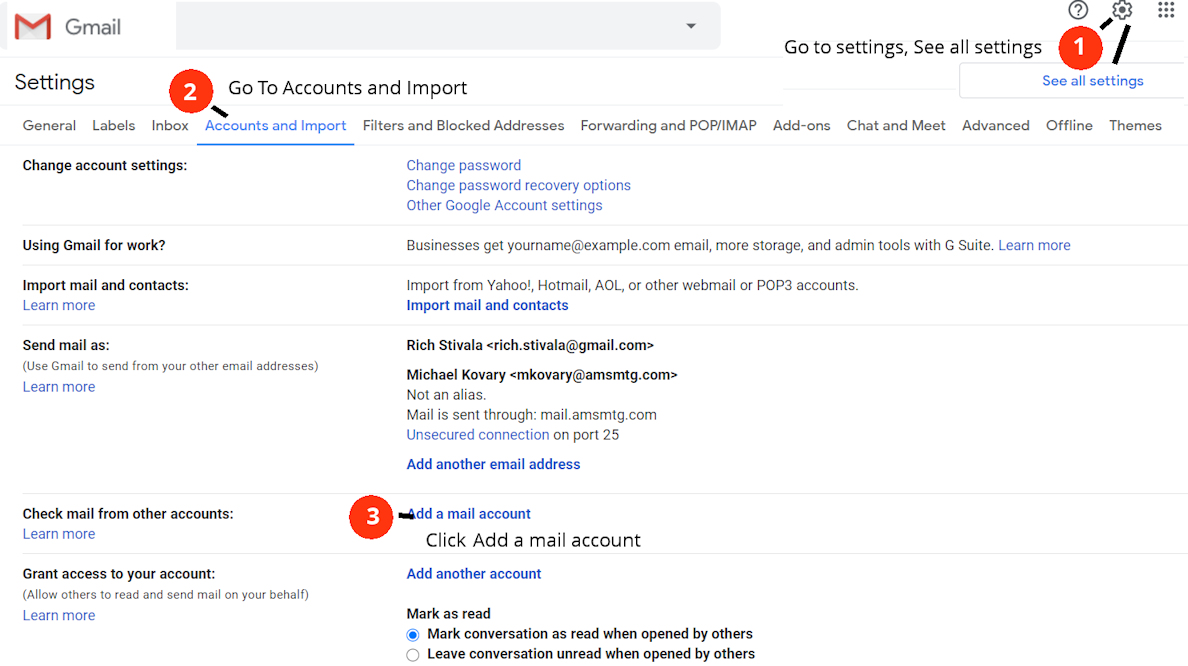 Enter Email Address, Click Next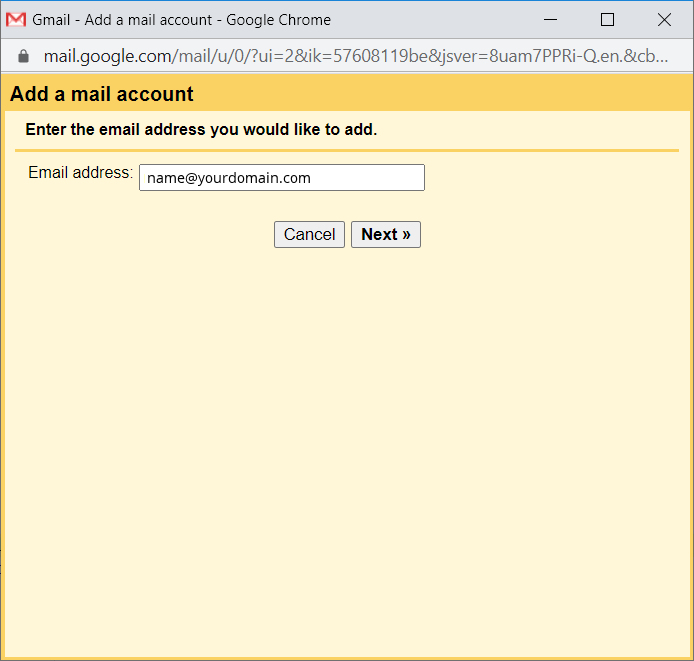 Select Import emails from my other account (POP3)
Enter email / server information (POP3)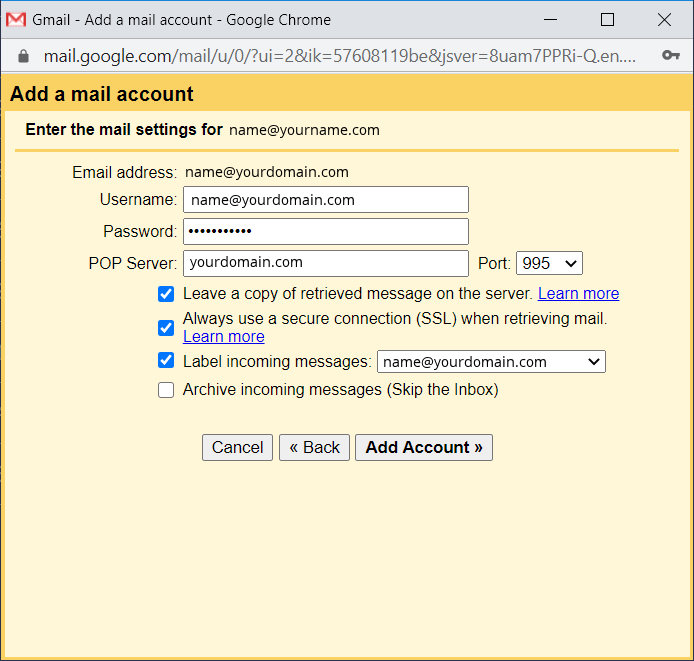 Select, Yes, I want to be able to send mail as name@yourdomain.com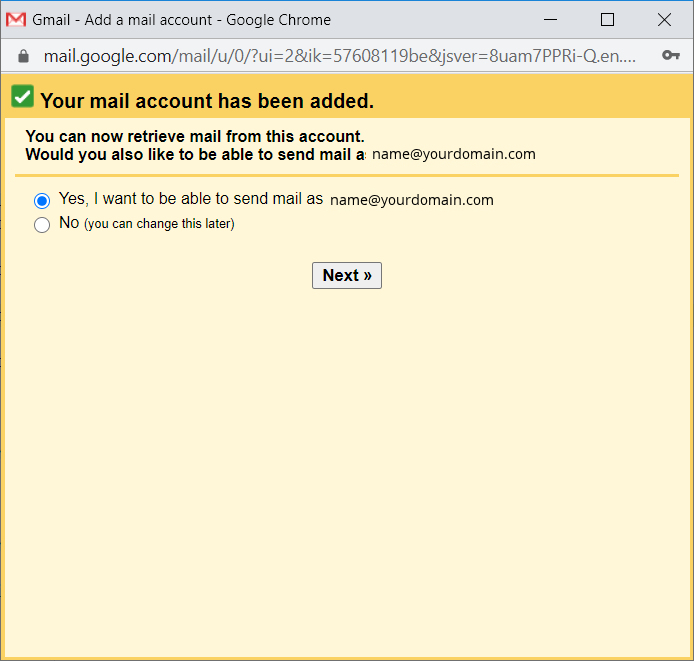 Uncheck Treat As Alias and Click - Specify a different "reply-to" address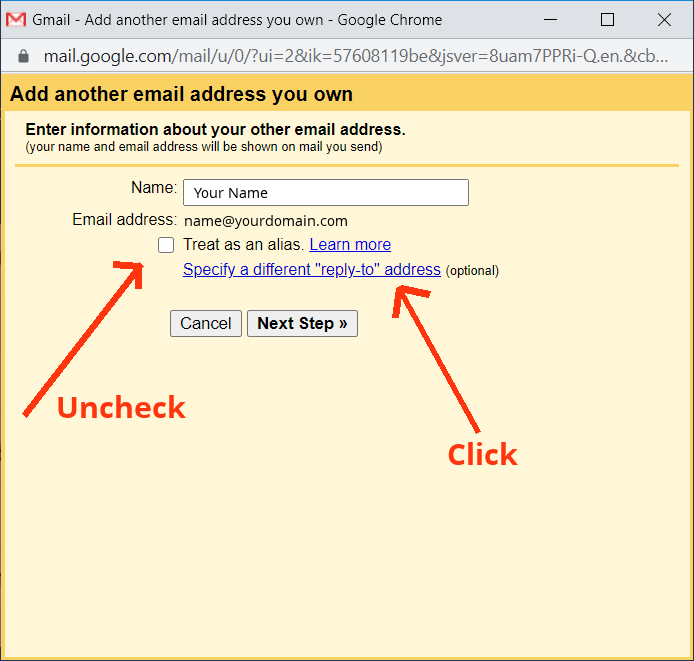 Enter your name and a reply to email address, click Next Step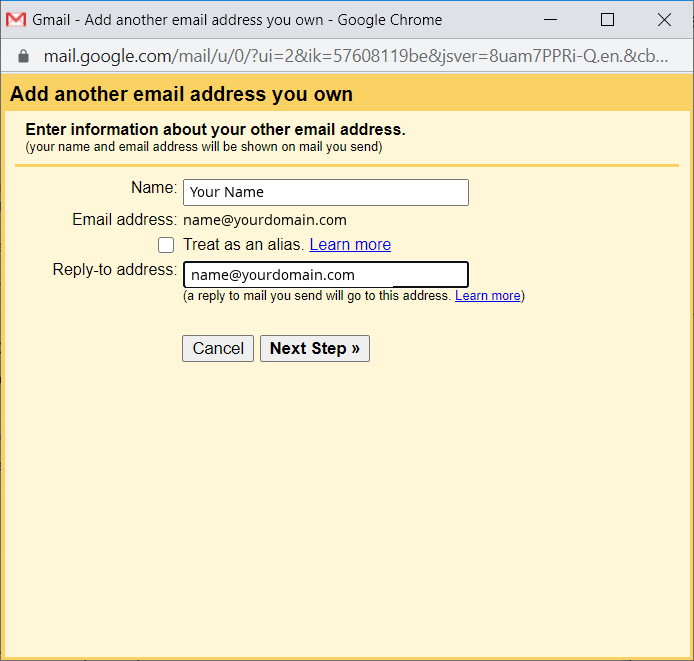 Enter Outgoing Server Information (Check SSL)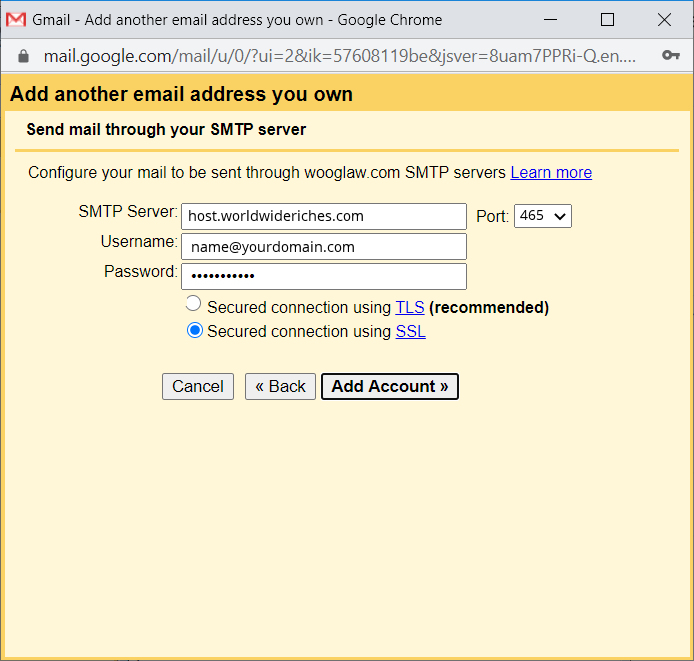 Gmail will Email you Verification Code for entry (check email)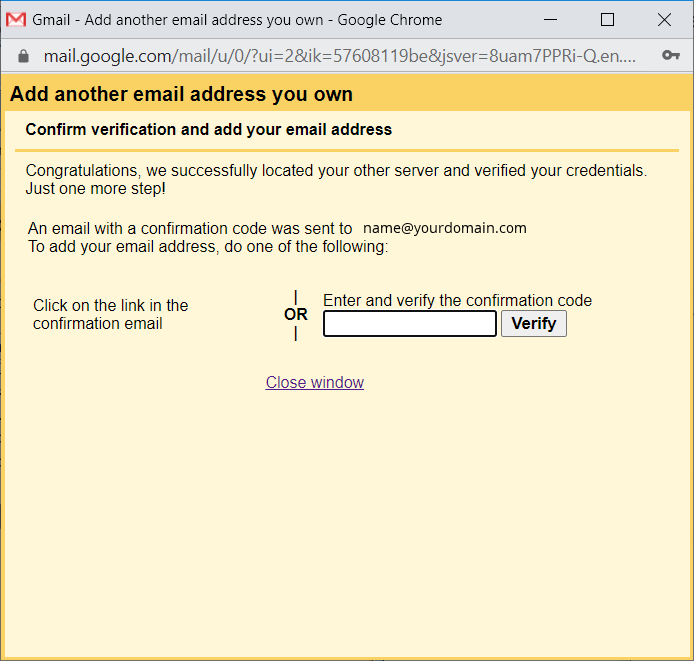 Also, click link in the Gmail Verification Email.
Congratulations!