Support > Email Setup > RS Server
SERVER: RS
Setup DNS Txt Records: DKIM & DMARC
SECURE SETTINGS (Recommended)
POP3 Secure (SSL)
995
831166-db2.worldwideriches.biz
IMAP Secure (SSL)
993
831166-db2.worldwideriches.biz
OUTGOING Secure (SSL)
465
831166-db2.worldwideriches.biz
INSECURE SETTINGS
POP3 Insecure
110
mail.yourdomainname.com
IMAP Insecure
143
mail.yourdomainname.com
OUTGOING Insecure
587
mail.yourdomainname.com /
831166-db2.worldwideriches.biz
SSL Settings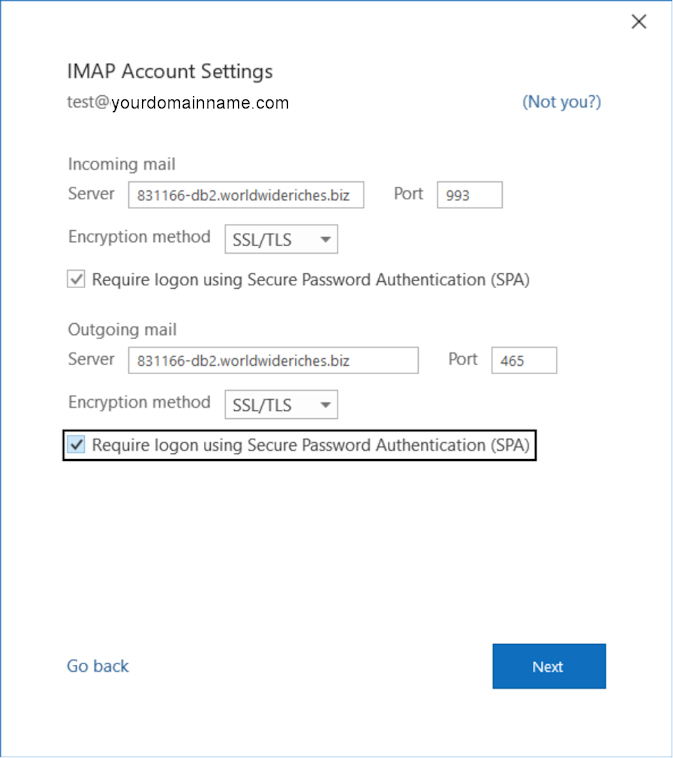 Select Device
Outlook
|
iPhone
|
Gmail
Email Setup: Microsoft Outlook
Step 1: Setup Server Information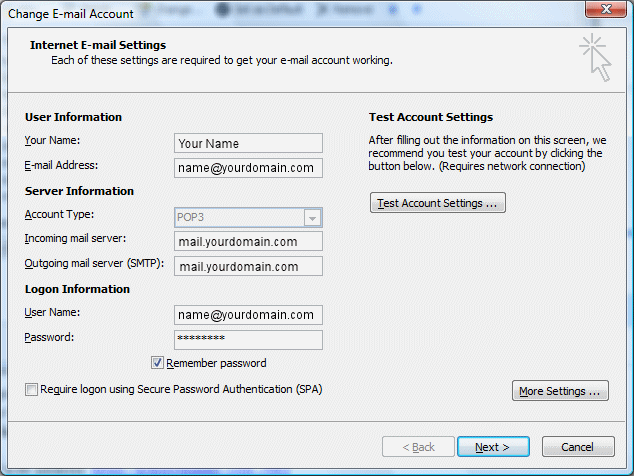 Step 2: Outgoing Server
Click More Settings...
Click Outgoing Server Tab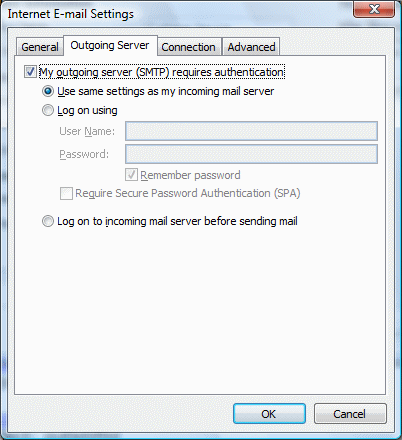 Step 3: Advanced Tab
Click Advanced Tab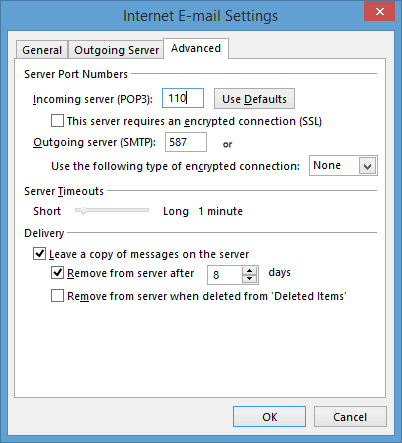 Email Setup: iPhone
Go To Settings
Go To Mail, Contacts, Calendar
Go To Add Account
Go To Other
Go To Add Mail Account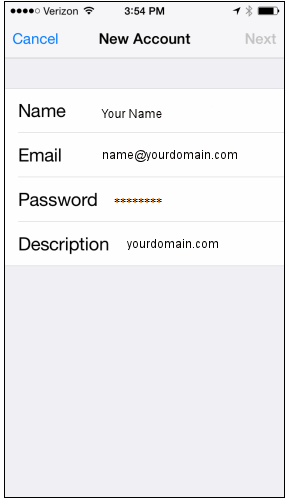 Next
Select POP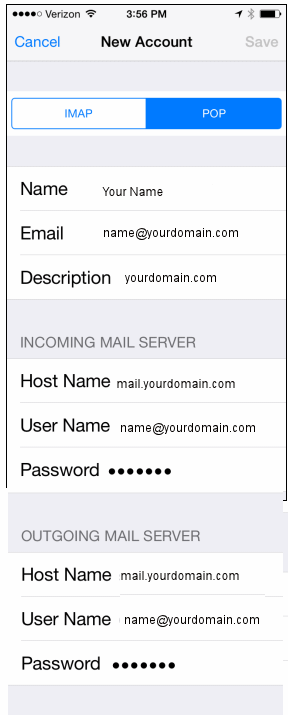 Save
It will try and verify.
Cannot Connect Using SSL - Do you want to try setting up the account without SSL: say Yes
IMPORTANT: It will say it did not connect because it did not trust the server (not SSL): Select Trust
Email Setup: Gmail
Warning: Gmail only allows setup as a POP Account. If your other devices are setup as IMAP accounts, you may miss email messages)

Go To Settings
Go To Accounts and Imports
Click on Add an Email Account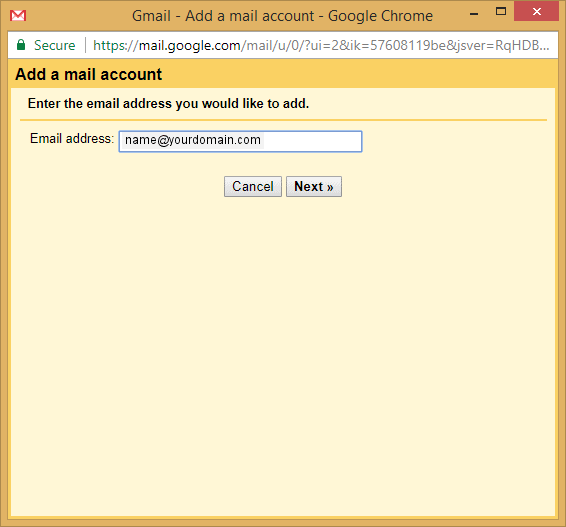 Enter Email and Click on Next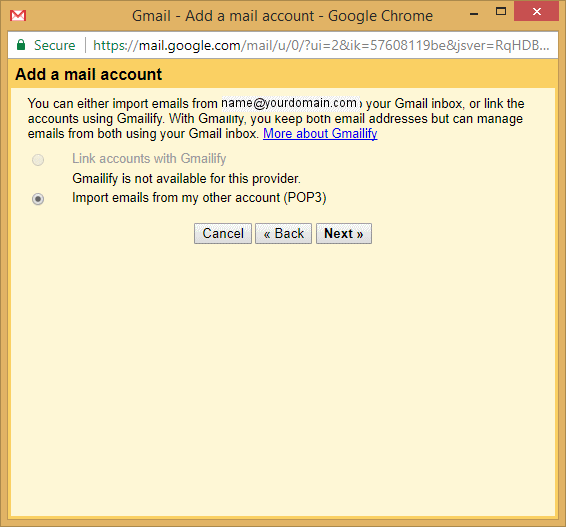 Click on Next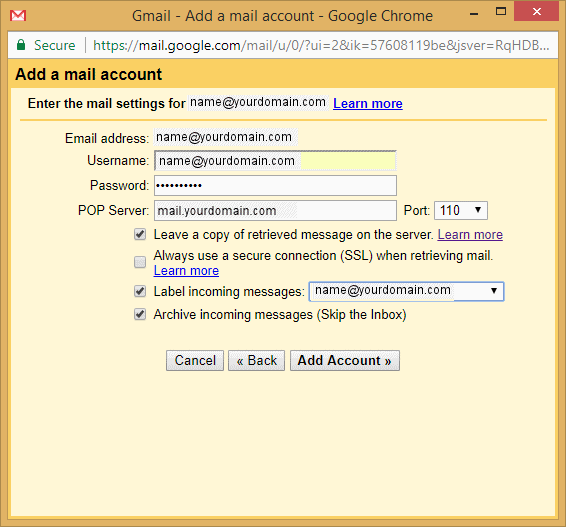 Add Account (Email Address of Account You Are Adding)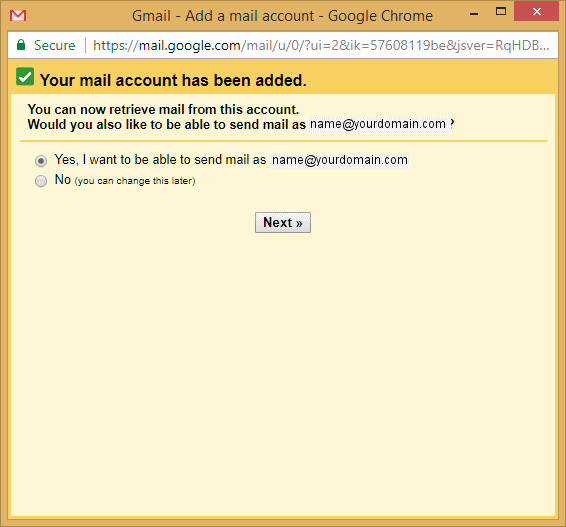 Select Yes, then Next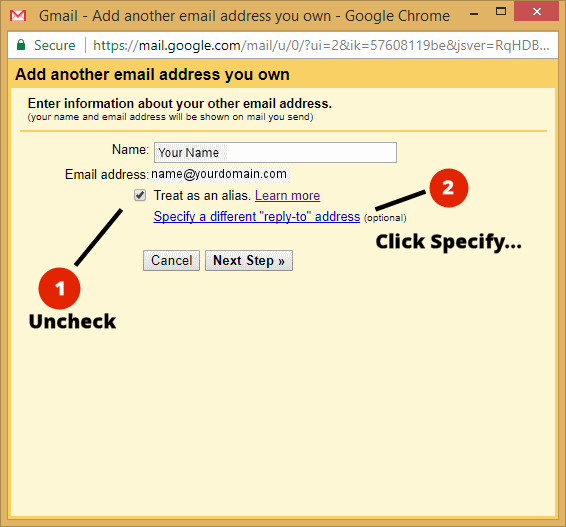 1. Uncheck Treat As an Alias
2 Click Specify a Different "reply-to"...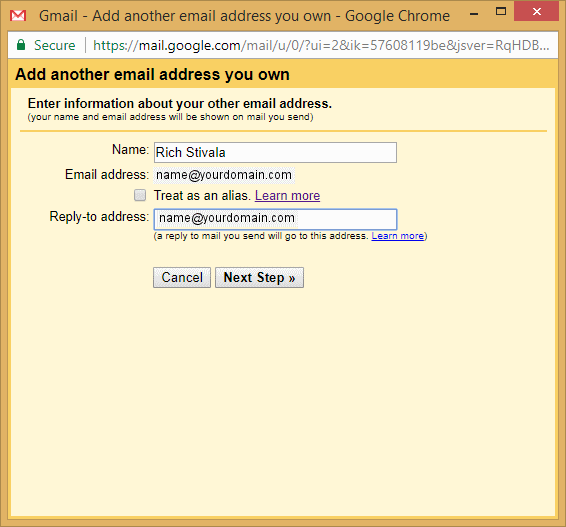 Next Step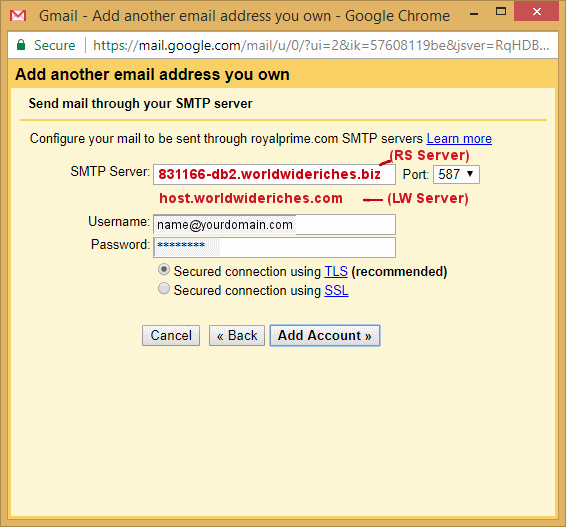 Add Account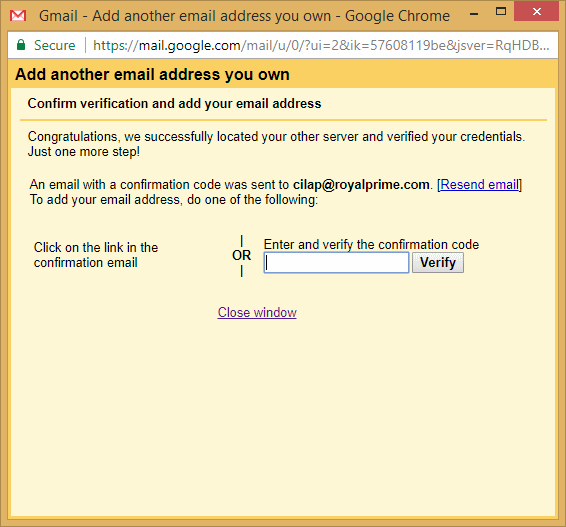 Check Inbox and Verify Account
IMPORTANT: You may need to send a second verification email: Go to Gmail Settings / Accounts and Import / Send Mail as: Resend
Optional: Make New Account default for Sending Email: Go to Gmail Settings / Accounts and Import / send Email as: